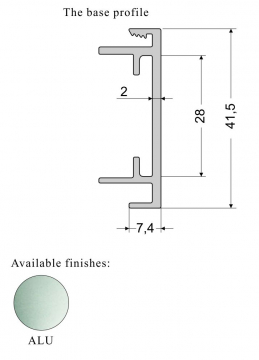 ECO system can be used as a base for a cabinet. In this way both the inside of the cabinet and the space below it are illuminated.
The bases are custom-made - we make it according to your needs (we need the size of the inside of a cabinet - its depth and width).

Click to enlarge.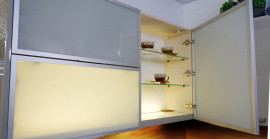 The whole base of the cabinet in the picture is made in ECO system.
In the picture our doors are presented as well. The frame is F1 alu, glass insert - LACOMAT. This type of glass is perfect if the inside is illuminated.
On the left both the upper and the lower fronts have the same insert. In the picture you can see how the colour of the glass changes under the influence of light.